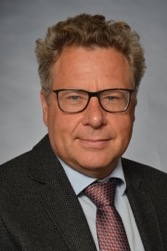 Since 01.01.2019 Dipl. Eng. Stefan Vetter has strengthened the sales team of ThermoKey Deutschland Gmbh.
For more than 25 years Dipl.-Ing. Stefan Vetter has been at home in the refrigeration world. As a long-standing sales engineer for one of the leading component manufacturers and as a project and sales engineer for a well-known refrigeration equipment manufacturer, Dipl.-Ing. Stefan Vetter has acquired a very extensive knowledge and a lot of experience.
We are pleased that we can further expand our expertise.