Features
TKMicro is the best solution for HVAC/R.
Thanks to a thorough know-how of air-cooled units ThermoKey is able to develop new products and customized solutions in synergy with its customers.
ThermoKey has invested in a state-of-the-art production process both for small batches and large series production.
ThermoKey is a leading company in the production of Microchannel cores in Europe. Cores are used by the main European chiller manufacturers/OEM as well as by ThermoKey inside its air-cooled units.
Microchannel cores are used in the remote condensers and also in the chillers as condensing units or liquid coolers (free-cooling). Specifically in systems as HVAC Chillers, Process Chillers, Data Centre systems, Rooftop systems, Airside Equipements, Food and Beverage and Industrial Process Equipments.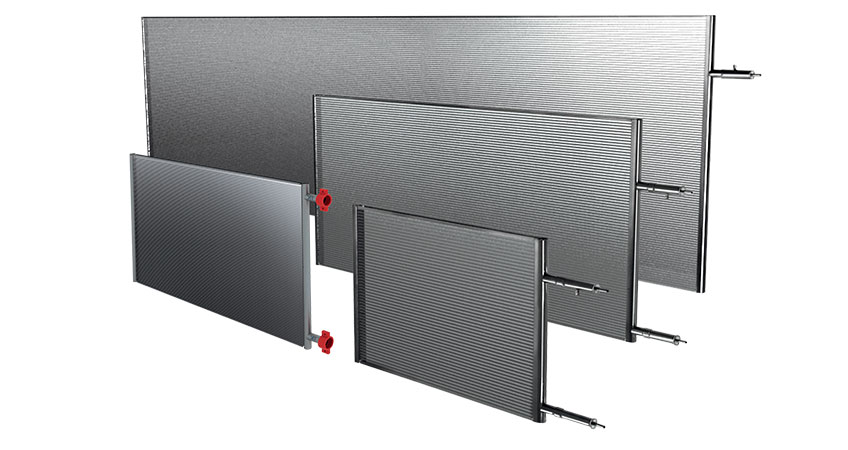 ThermoKey cores, in the various configurations, are compatible with all standard refrigerants (R410A, R134a, R22, R407C, R404, R507A, R245fa), ammonia (R717), propane (R290), R32 (T5>120ÅãC) up to a maximum working pressure of 45 bar and test pressure of 50 bar and water (R718).
ThermoKey can manufactures cores to fit a wide range of dimensions: length from 500mm to 5400mm and height from 450mm to 1300mm.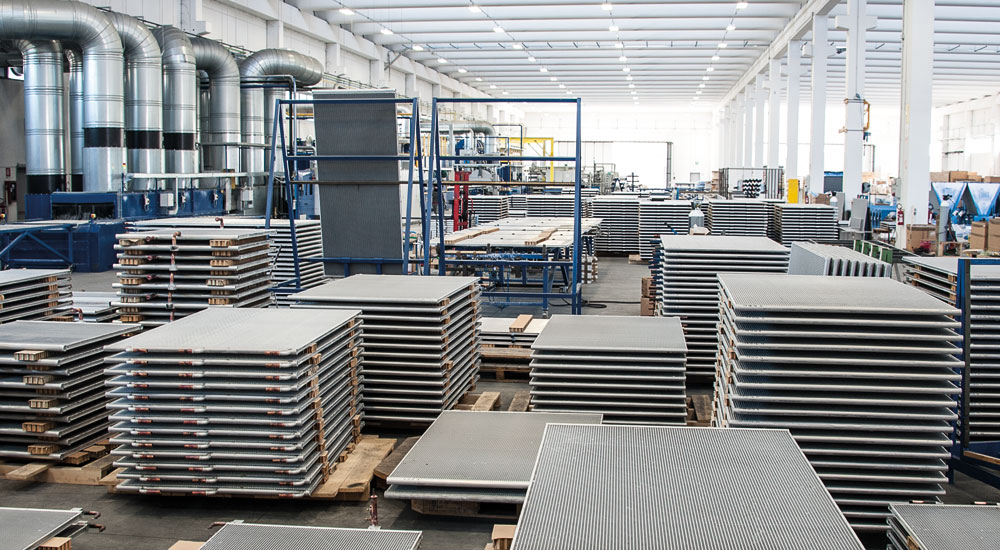 LESS WEIGHT AND REDUCED THICKNESS
50% less weight with the same capacity
40% less energy consumptions thanks to lower pressure drops on the air side
10% less sound power level thanks to a reduced thickness of the core compared to a 3/4 row tube and fin coil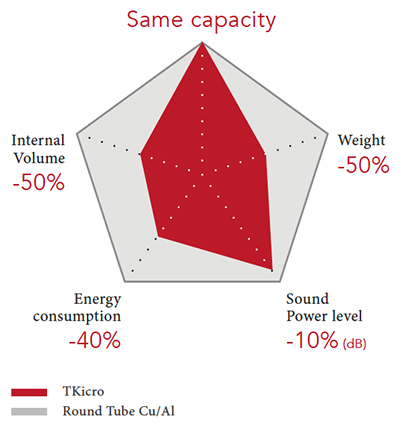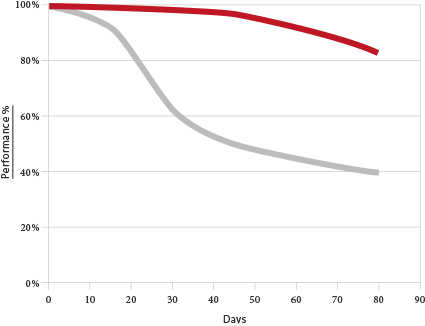 CONSTANT PERFORMANCE OVER TIME EVEN IN THE MOST AGGRESSIVE ENVIRONMENTS. COMPARISON BETWEEN ROUND TUBE TECHNOLOGY AND TKMICRO
The accurate choice of the materials supplied by the best manufacturers, the control over the manufacturing process and the attention given to every single detail make TKMicro the most reliable core in the market. TKMicro has brillantly performed in the SWAAT Test (ASTM G85-02 norm) resisting over 80 days.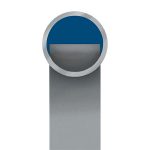 ThermoKey has developed an MPE and a header dedicated to the liquid cooler with the aim of achieving very low pressure drops (liquid side). Cores are equipped with victaulic plugs that are user-friendly. TKMicro H2O with high water flow is comparable to a 4 row round tube coil.
The new TKMicroH2O, the water microchannel core, is lighter, smaller and more robust than the equivalent traditional tube&fin core. It has also low pressure drops on the air side (consequent suction energy saving).
TKMicroH2O is equipped with flanges and diameter headers and is ready to be installed in ThermoKey Dry Coolers, whereas the Freecooling version (microchannel condenser plus TKMicroH2O) is the ideal solution for Chiller manufacturers.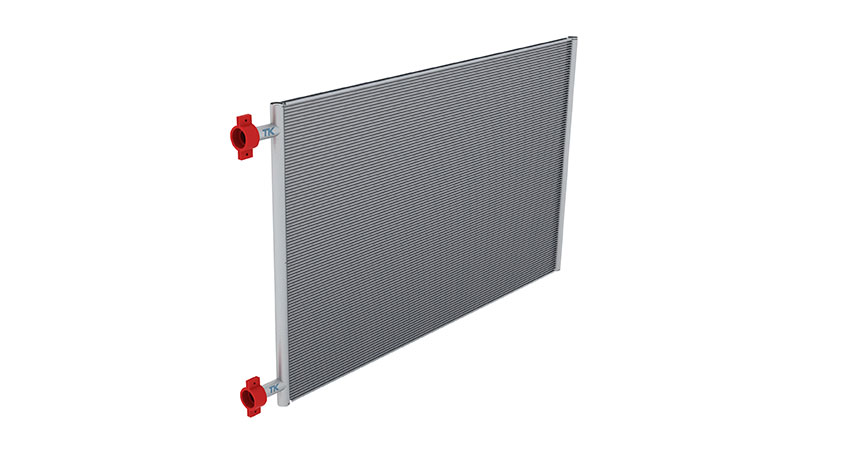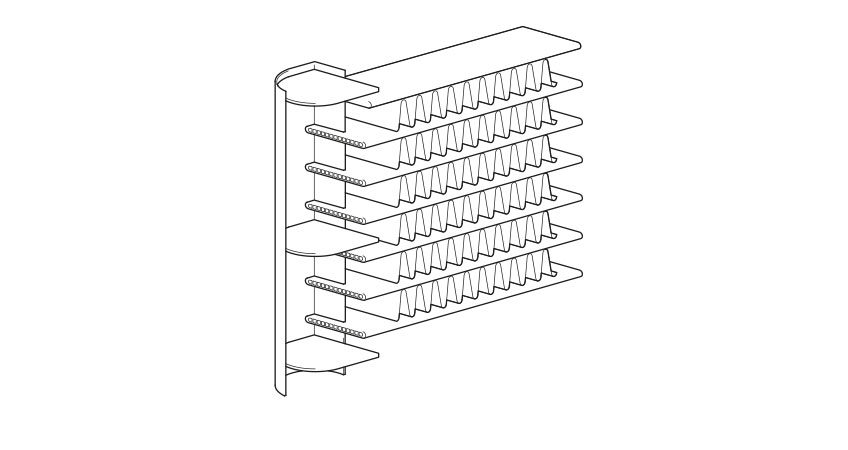 THERMOKEY MICROCHANNEL
TECHNOLOGY
ThermoKey has chosen the top class materials available to ensure the maximum quality for its TKMicro technology. All core details are developed together with the best suppliers in the market in order to answer to the specific requirements of the HVAC/R market.
MULTI PORT EXTRUDED (MPE)
MPE tubes allow the best heat transfer with the minimum dimensions. We provide three different types of MPE tubes to better meet the needs of our customers.
Using Finite Element Analysis (FEA) technique and our Wind Tunnel facility, we have optimized louvered angles, fin pitch and the number of louvers in order to achieve minimum air side pressure drops and, at the same time, maximize the air heat transfer.
We produce fins that fit both the 32mm tube and the 25mm tube. The brazing process ensures a perfect and permanent contact between tubes and fins
For particularly aggressive environments various types of surface/treatments are available.
How to use TKMicro for HVAC/R
Standard series for condensing e liquid cooling.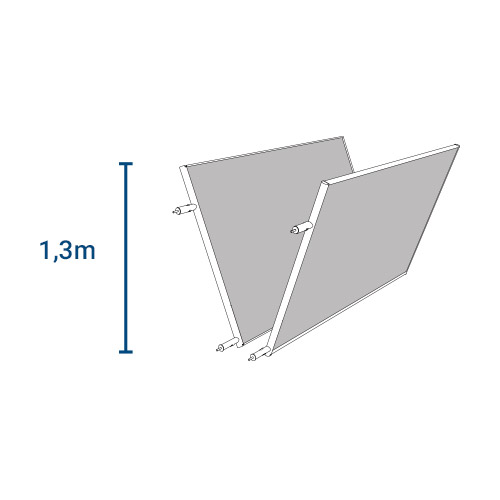 Condensing and free cooling avaiable both tube & fin and TKMicro.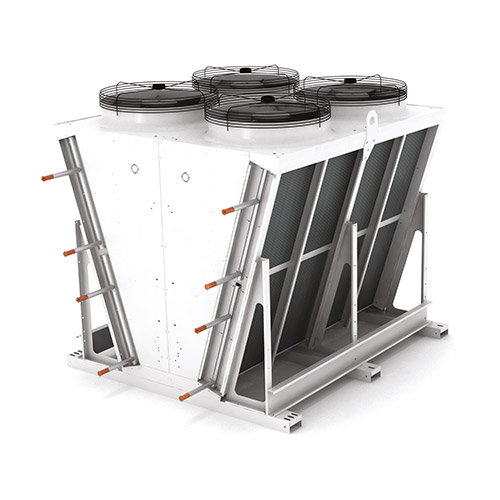 Maximum performance with the minimum footprint.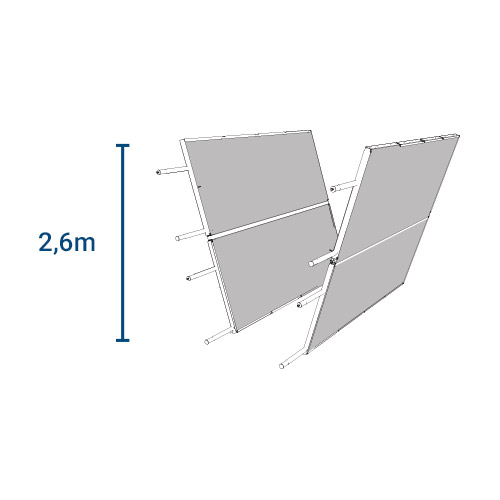 TKThermalKey is a thermodynamic calculation software developed internally by ThermoKey.
It is used for the selection of microchannels cores (condensers and coolers).
In the condenser section the user can select the units choosing among 20 different refrigerants.
Documentation
Accessories