The market complexity is solved with intelligence, with the capacity of identifying the most efficient solution in the time at your disposal. Our strength is to work with smart people; our value is to put each single person in the conditions of expressing at their best their own personal talent.
Giorgio Visentini
— CEO, ThermoKey Spa
MORE THAN 30 YEARS OF SUCCESS
Established in 1991, ThermoKey has been manufacturing heat exchangers of various types for over 30 years and is currently internationally known as the ideal partner for manufacturers of cooling units in the AC, refrigeration and cooling process fields.
ThermoKey exchangers range from finned-packed cores, unit coolers, liquid coolers and remote condensers both with round tube and aluminium microchannel technology.
The company supplies OEM and installers from the most important district of the sector, the Italian North-East, where it has developed a distinctive know-how: the ability to quickly identify and deliver the best solution to meet the client's needs.
All products are completely engineered, developed and manufactured within the company, with the cooperation of international certification institutions.
Alongside the broad range of exchangers present in our catalogue, there are special exchangers, engineered following the specific needs of the customer.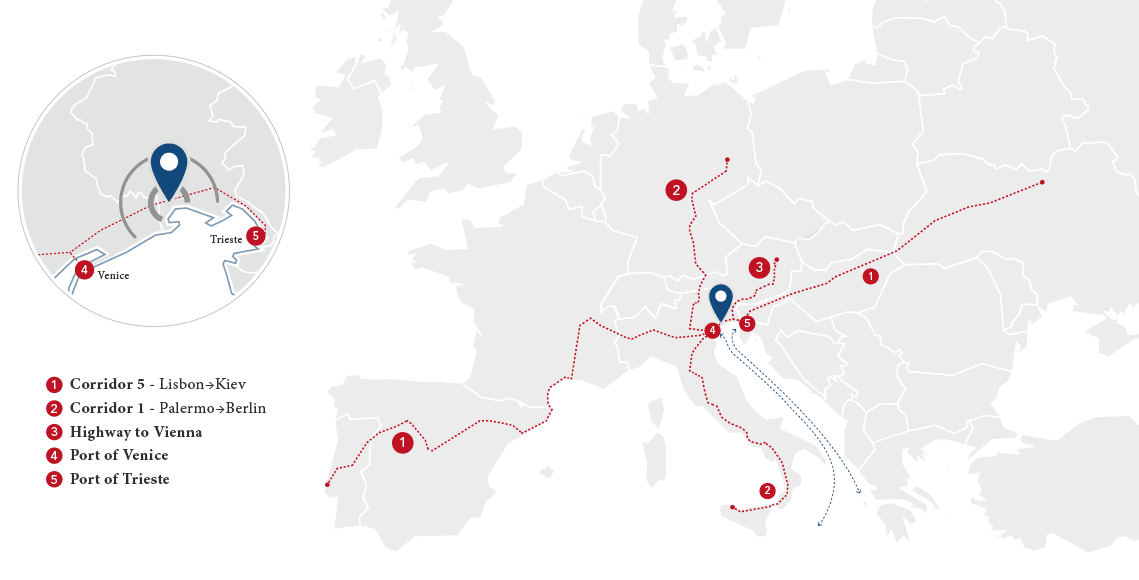 Thanks to an extremely flexible production and IT process and also to a team of engineers and salesmen focused on each of our clients' specific needs, ThermoKey offers performing products which are engineered and delivered in the shortest possible time.
The company is able to supply solutions for industrial air-conditioning, refrigeration and industrial cooling.
ThermoKey is a tech-leader meeting the challenges of our time:
AVERAGE RISE OF THE PLANET'S GLOBAL TEMPERATURES DUE TO REFRIGERANTS WITH HIGH GWP (GLOBAL WARMING POTENTIAL):
ThermoKey is the first European manufacturer of heat exchangers and fan units using aluminium microchannel heath exchangers. Microchannel technology allows a reduction of refrigerating fluid up to 65% and is compatible with gwp free refrigerants, such as ammonia and propane.
WATER SHORTAGE:
ThermoKey is offering closed circuit process cooling solutions as an alternative to the widespread evaporative cooling towers.
POPULATION INCREASE:
ThermoKey is proud to contribute – with its refrigeration products – to a proper production and storage of high quality foods and pharmaceutical goods.
LIFE QUALITY IMPROVEMENT:
ThermoKey – with its h-vac products – contributes to implementing air-conditioned environments.
GROWING DATA CENTRES' ENERGY CONSUMPTION:
ThermoKey offers solutions for free cooling heat dissipation to reach a substantial reduction of cooling energy costs.