Features
Location
Machines
Dry Cooler SJGH2990CD/02QRAFS, 6 units
Application
Drycoolers are used on the production line of a pharmaceutical plant.
Drycoolers release heat from 3 refrigerating units (total cooling capacity of chillers is 8,049 kW).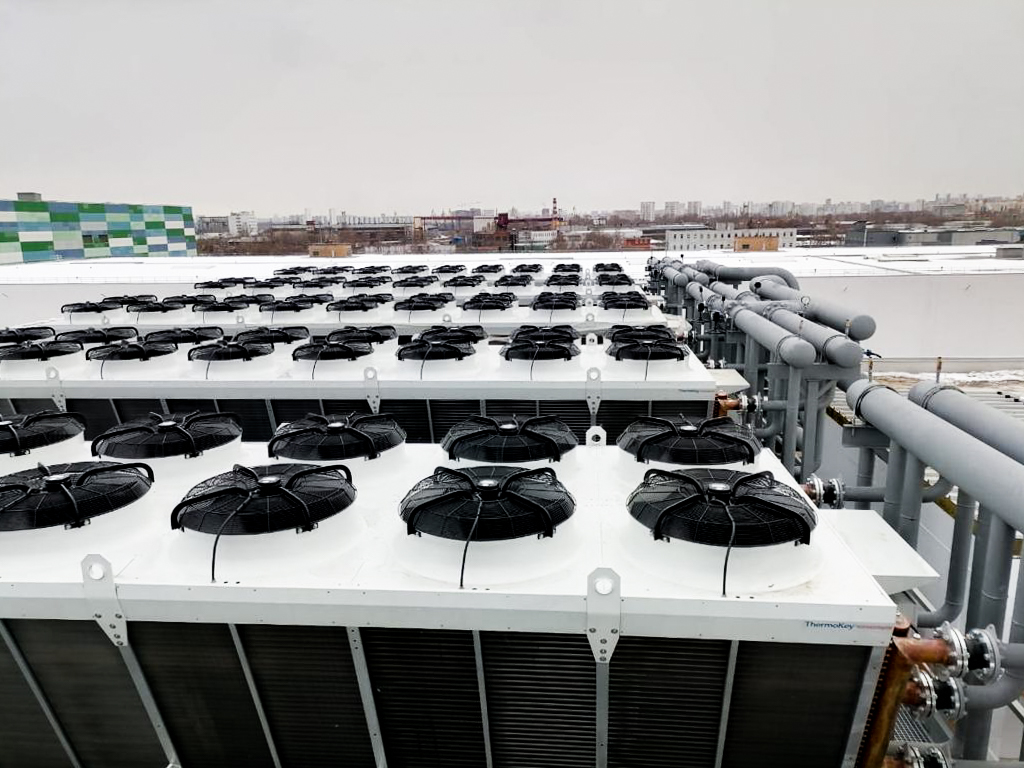 Client's needs
Wiring with electrical panel 'Q'
Phase cut speed controller (D) 'R'
Shock absorbers Jumbo 'A'
Flanges (one pair) 'F'
Special header diametre V-Type
Three phase fan 'T'
Added value
Extremely short terms for installation.
Design + manufacturing + logistics + installation + commisioning = 4 months.
Related products
Image gallery