Features
Location
Application
Machines
Power line drycooler model GL2490DN1/10VW3EIF(EC)S
Heat engine (CHP system).
Dry cooler dissipates excessive heat
Client's needs
Temperature control of the water in the plant.
A gas engine is often used to generate electricity and heat at horticulturalists. A gas engine uses natural gas as an energy source and drives a generator that provides the necessary electrical energy. The exhaust gases are used for heating purposes (heating water for, among other things, greenhouse heating). This combination (electricity and heat generation) gives a high efficiency. However, there is sometimes a demand for electricity but there is not enough heat consumption. At that moment the water temperature rises too much and the surplus heat must be removed by the ThermoKey dry cooler (emergency cooler).
ThermoKey solution
Drycooler with
Aluminium magnesium fins
Wiring
Aluminium slip-on flanges
Repair switches
EC fans
Added value
Drycooler for high temperatures (to lower the temperature from 80°C to 21°C).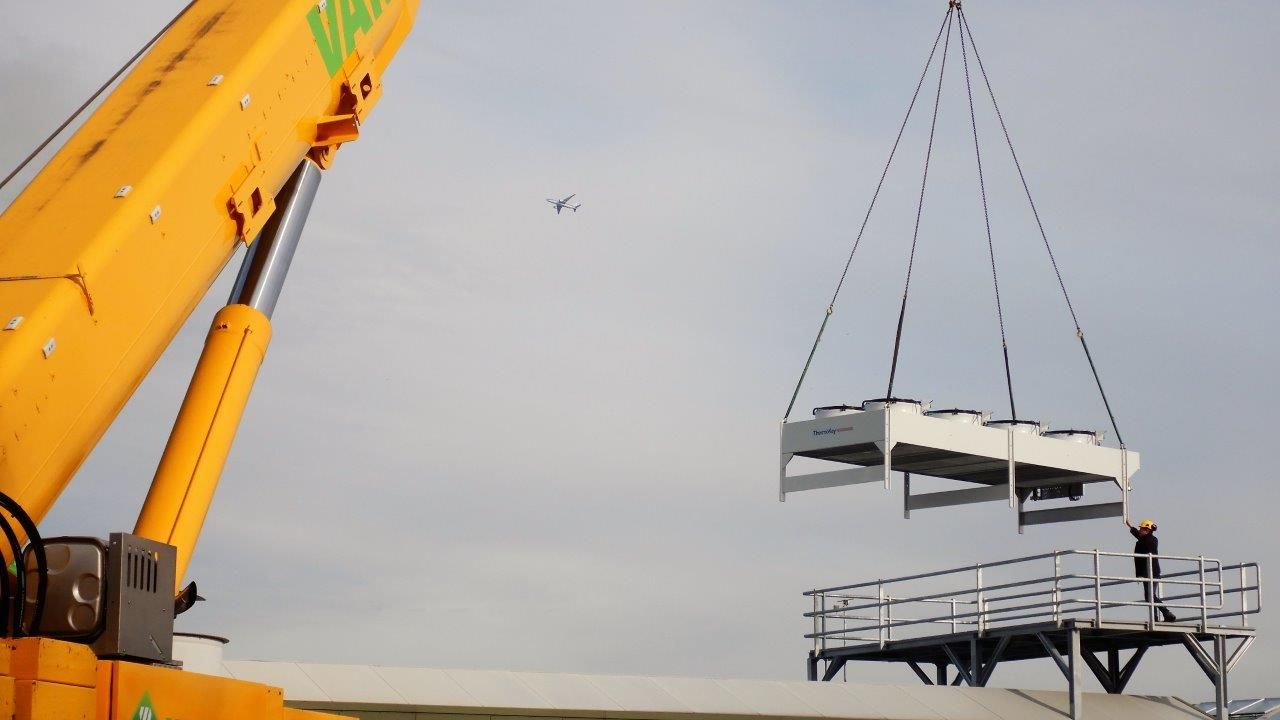 Related products