Features
Custom reference: Dry Cooler with blowing fans
Reverse forced-draught air-cooled radiators can be used to cool water or other fluids in various industrial applications: diesel and biodiesel, gas power plants, steel, chemical, food, etc.
APPLICATION
The units will be used during the plant maintenance process of some refineries in Kazakhstan.
FEATURES
Dry Cooler with single cooling circuit designed and manufactured to perform at high ambient temperatures (max 60°C) with high temperature inlet fluid (100°C).
The ambient air is sucked in by the fans on the lower side of the finned pack and forced to pass through the finned heat exchanger. The air, therefore, after passing the engine, absorbs the heat from the cooling fluid preserving the fan life.
This configuration prevents the fan motor from being run over by the hot air flow leaving the exchanger, which is on the contrary the most used/adopted solution for standard liquid coolers.
The configuration, with the fan motors on the lower part of the frame, allows the replacement of the fans if necessary without having to intervene with crane systems, a safe, practical and fast solution, required by the specificity of the liquid cooler of the backup units.
BENEFITS
Heavy duty design with high corrosion resistance
Structure apt for crane and forklift lifting
Special structure apt for truck transport of two stackable models
Easily removable fan motors for coil washing and maintenance
Excellent sound characteristics
Easy installation
Energy efficient – low total cost of ownership

DIMENSIONS
Height: 1,600 mm

Lenght: 9,999 mm
MAINFRAME
Made with:
Internal sheets in galvanized steel ZN275
ZN 275 galvanized steel sheets painted externally in epoxy polyester
Hot deep galvanised and painted supports
Reinforced supports in 4 mm thick SJ375 structural steel
Reinforced lateral bars to avoid bending during handling
Main frame suitable for forklifts and crane lifting
Special modular guide for forklift
Support extensions
Coil side protection grid
COIL
Endplates in AlMg 5754 alloy
Al Prepainted Hydrophobic Blue fins
AISI316 Stainless steel tubes and headers
FAN MOTOR, WIRING AND CONTROL PANEL
C5M protection full bell mouth painted structure
Wired in main board (with fuses and main switches)
Repair switch on each fan motor
Fan motors with thermo contacts
Cutting phase regulators 2x60A (nominal rating up to 50°C ambient temperature, derating 15A up to 60°C ambient
Temperature (each regulator)
Suitable up to 60°C max ambient temperature
Control panel with heaters and integrated cooling fans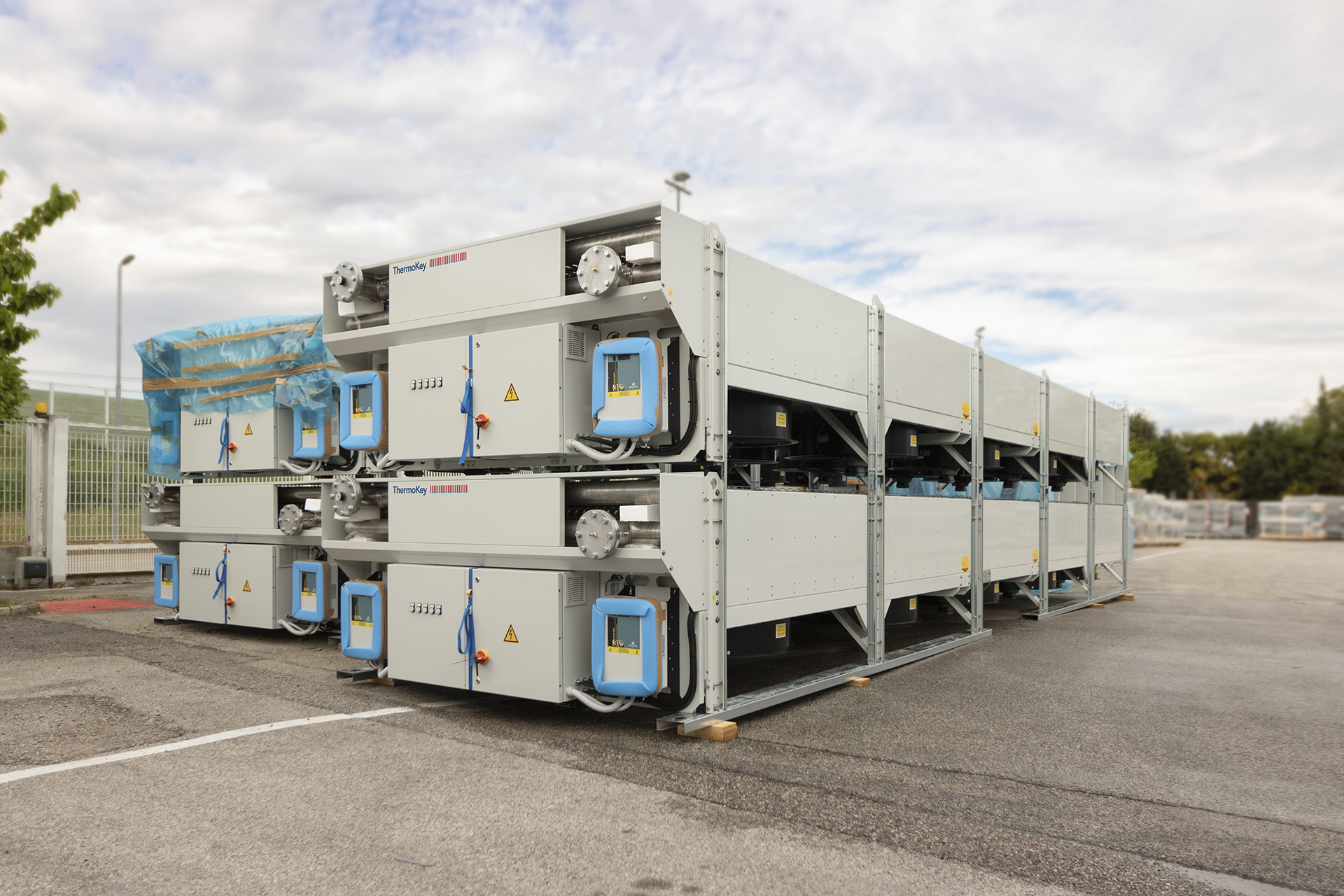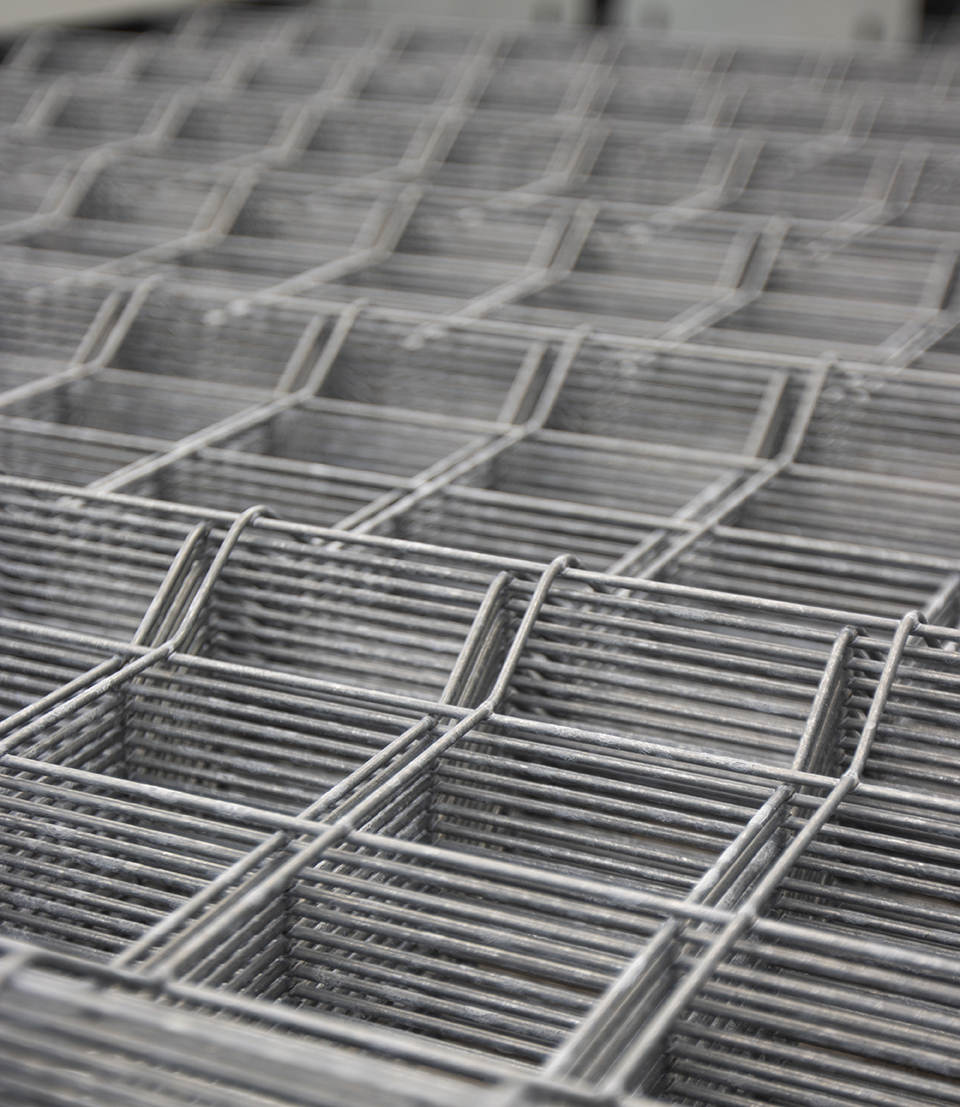 CUSTOMIZED PRODUCTS
We design customized products to meet every need; we know that specific environments require specific solutions, we are happy to help you to identify the best solution to your needs.