As news about vaccine candidates reaching phase 3 of the trial becomes more and more copious, ThermoKey company, which is 100% made in Friulia Venezia Giulia and international player in the closely related field of industrial refrigeration for logistics and preservation of vials, is ready to play its part.
The company located in Rivarotta di Teor (UD) was chosen by an important pharmaceutical company engaged in the production of a Covid vaccine.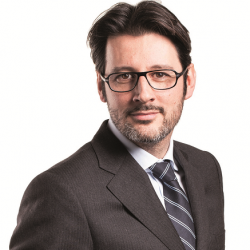 "We are not allowed to spread any details yet but it is a source of pride for us to be able to put our skills in the field of industrial refrigeration at the service of such an important challenge that involves all of us" declares ThermoKey General Manager Giuseppe Visentini.
"As a player in refrigeration's field – remarks Visentini – we find this is an exciting so to speak "cold" challenge and we are working to the development of condensers and evaporators able to reach even the lowest temperatures, thanks to the expertise achieved by the ThermoKey team".
It is not yet clear which one of the dozens of experimental vaccines being developed and tested during recent months will be the most effective and safe against Coronavirus, but it is certain that once the best solutions are identified, pharmaceutical companies and health systems will face an unprecedented production and logistical effort to provide doses to hundreds of millions of people.
"Our sector – adds Visentini – is getting organized to strengthen production and transport capacities: refrigerators, freezers and refrigeration cells, all available for different temperatures. Since, meanwhile the vaccine of the American company "Moderna" seems to be able to keep up to 6 months at -20 ° C, plus a further month in traditional refrigerators after thawing, for the vaccine created by "Pzifer – Biontech" the challenge is more difficult".
Precisely, the vials of this specific Sars-Cov-2 vaccine must be transported between -90°C and -60°C, otherwise outside this range the vaccine loses its effectiveness.
"The most powerful freezers that can reach these temperatures are not very common and are usually available ony in laboratories where it is necessary to preserve samples and active ingredients at very low temperatures" – concludes Visentini.