With summer approaching and the need to store food longer, the refrigeration season is about to reach its peak. What better time to start up our new refrigeration fins press?
It is a new-concept 120-ton molding line produced by the Italian C.M.S. company.
The production island is fully integrated with the new industry 4.0 systems and is studied and designed specifically for the production of:
double layer fins;
316L stainless steel fins inside of full stainless steel solutions, also ideal for seasoning cheeses;
fins with Electrofin C5M treatment;
5052 or 5754 magnesium Aluminum fins, also with fin spacing suitable for low temperatures.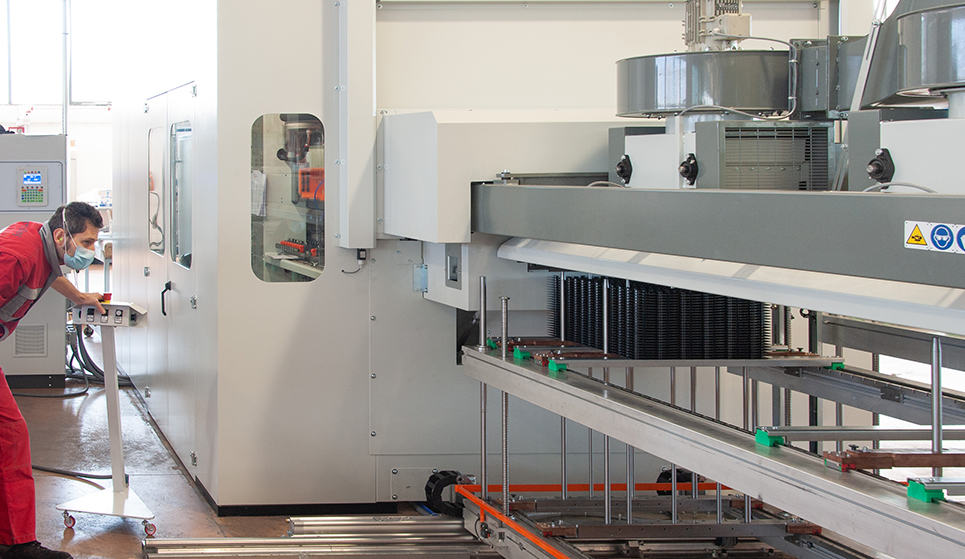 The correct balancing of the moving masses and the correct weight distribution make our new press unique in its kind and guarantee high quality and energy efficiency of the produced fins.
Thanks to our innovation-oriented approach and the ongoing research of the best available production technologies, ThermoKey manages to guarantee high performances, durability and reliability of the offered refrigeration exchangers, always keeping in mind our final goal of satisfying the specific needs of our customers.